Size of the quilt: 1 x 1m (40" x 40")
Chris, a travel quilter, visited the excavations of the Gallo-Roman villa Seviac on a hill near Montreal. She was, like me, excited about the "quiltiness" of the mosaics there, and asked me, if I could implement some of them as a PP template.
The result is a quilt inspired by these motifs, some of them the images true to the original, others rather freely interpreted.
BOM 2019: Galloromanic Mosaic
Price: 8,95 Euro

Size: 40" x 40" (ca. 100 x 100 cm)
This pattern is available here:

Who says a BOM always has to start on the first of January? :-)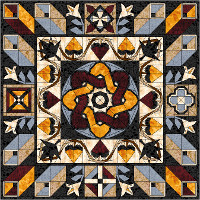 Chris sewed the quilt and quilted it perfectly: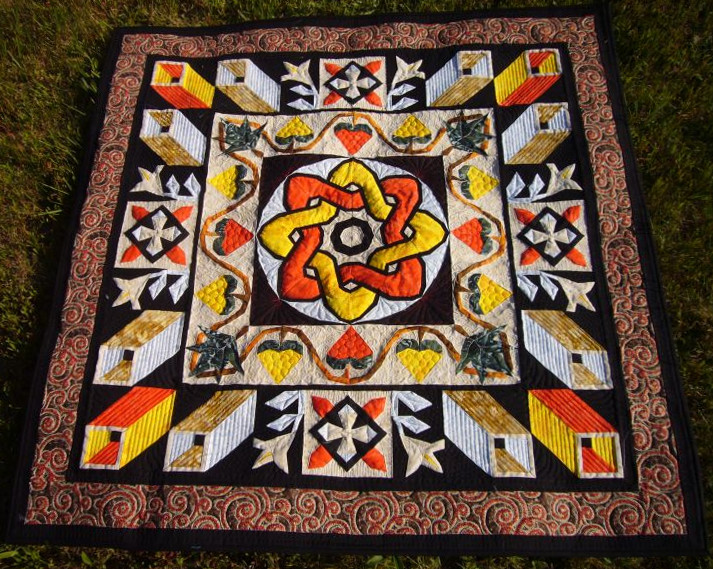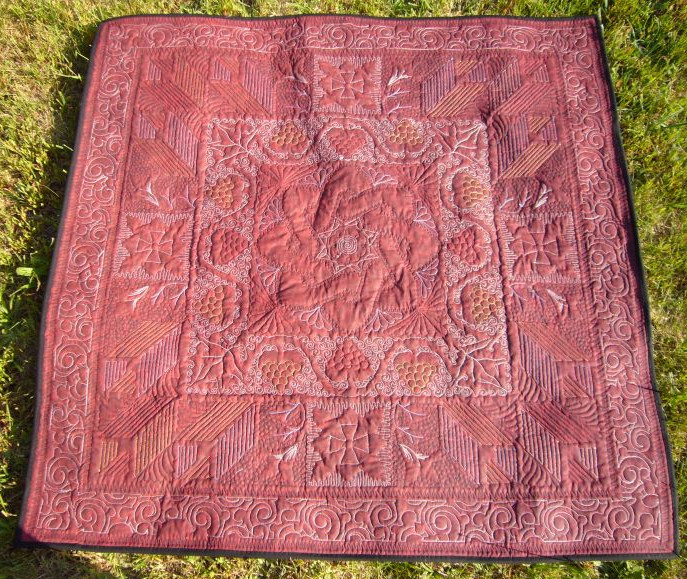 Bettina sewed this great wand hanging: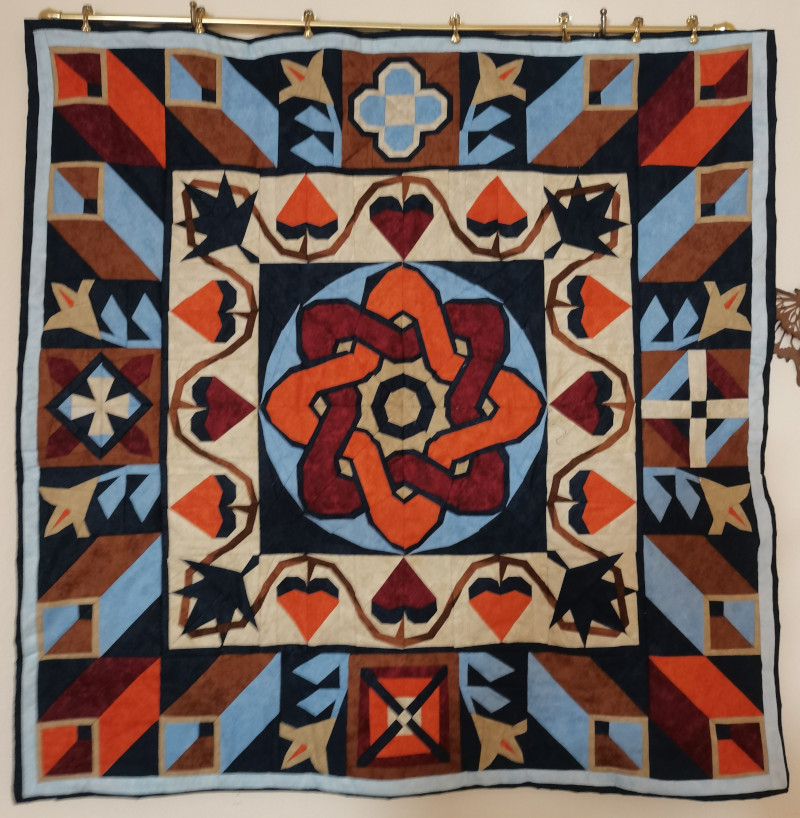 Fabric requirement
This is the amount of fabric I used for this quilt top. Maybe you will need more or less, just an proposal. The amount is in meters:
black (Makower Spraytime black grey): 1,80m
creme (Makower Spraytime beige): 1,20m
light brown (Makower Spraytime cookie dough): 0,80m
dark brown (Makower Spraytime cocoa brown): 0,30m
light blue (Makower Spraytime blue shadow): 0,80m
yellow (Makower Spaytime sunset): 0,50m
red (MakowerSpraytime crimson): 0,50m
I used Spraytime from Makower. Of course you can use every other fabric but because it should be an antic mosaic, I recommend colors of nature, especially of stones. Maybe white or black marble, precious stones or semi-precious stone colors.. I'm looking forward to your colors!
This is of course only a rough guide, like colors and patterns that you like. Instead of ocher yellow
and reddish brown
you can also take pink
and violet
. Instead of light brown
and dark brown
you can also use light gray
and dark gray
. Instead of light blue
also light green
would be fitting, or or or …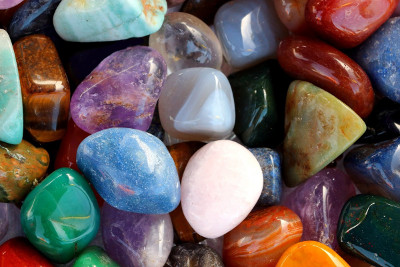 A little warning
This pattern consists of small and sharp pointed parts. You should have some experience in paper piecing. And I have to tell that in August, you should sew the same block 8 times and a similar block 4 times to get a border. If you don't want to, you are welcome to take part anyways. In the first 4 months you will get a nice block of 38 x 38 cm (15" x 15") which you can use for several other projects.
Here are a few inspirations, photographed by Chris: